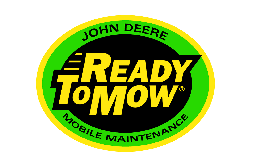 HAVE YOUR LAWN EQUIPMENT READY TO GO WHEN YOU ARE THIS YEAR...
Don't wait until the grass is growing before calling to schedule your service/maintenance appointment for your lawn tractor or mower. Check it off your "to do" list early, before everyone else wants their equipment done at the same time, and have your equipment waiting in your garage ready to go when your lawn starts to look "plush". Bring it to us, or have one of our four experienced mobile service trucks come to you! In addition, schedule your service call to be done before March 31, 2014 and get $10 off the regular charge. Click on SERVICE page in navigation bar for more details.
Save money, save time, be ready......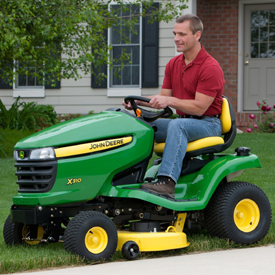 Hope you can join us on Saturday, April 5th for our Spring Open House
(formerly known as John Deere Day)
We will be offering 10% off all in-stock parts, toys and merchandise. Complimentary refreshments will be served in morning and we'll be grilling up some burgers and hot dogs for lunch if you'd like to make a day of it!! As part of this year's event, we will also be sponsoring the DRIVE GREEN EVENT on the same day. Stop by and receive a $500 coupon good off the purchase of a 1 through 6 series tractor through November, 2014! Click here for more details on the DRIVE GREEN EVENT.

Twine & Bale Wrap Sale Going On Now through April 5th. Click here to view/download order form and special pricing.
Honda Generators Are Here! Click Here for More Information.

Did you know Padula Brothers is STIHL Master Wrench Certified? We believe in the importance of having all our employees take part in continuing education/training in order to provide our customers with the highest quality of service possible.
.