Greenfield Store Opening Mid-December!
Select "Greenfield" under other store locations to right of screen for more info and pictures
****************
Oil and Filter Truckload Savings Sale Going On Now, Save Hundreds of Dollars!
Must place order before 1/31/2015 to qualify for discount, contact Parts Department for more information!
*****************
Need a Snowblower? We GOT 'em! Honda and Toro Snowblowers, in-stock, ready to go!
***********************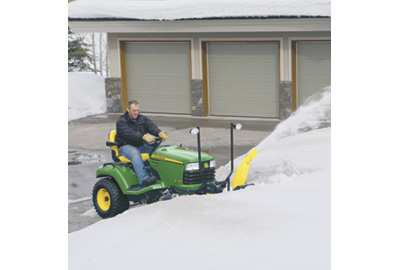 * CLICK ON SERVICE
PAGE LINK FOR INFORMATION ON WINTER SWAP OVER PROGRAM! DON'T WAIT UNTIL THE SNOW IS ON ITS WAY, SCHEDULE YOUR SERVICE TODAY
****************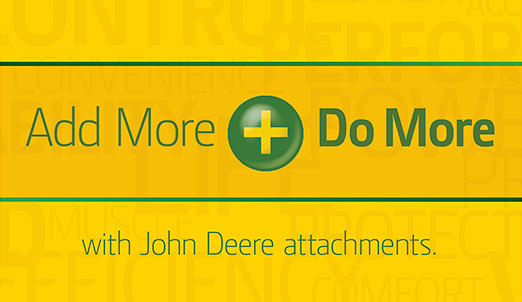 Add more. Do more.Get the most out of your equipment with John Deere attachments. Click on picture above to see some great informational videos!
****************
COMMERCIAL MOWER AND GATOR END OF SEASON BLOWOUT SALE- SAVE THOUSANDS!

We've got a nice selection of new and demo machines that "must go before the snow". We've discounted deeply to move them out the door, but inventory at these prices is limited, so don't delay. Click on COMMERCIAL MOWER BARGAIN LISTAND GATOR SALE LIST at bottom of navigation bar at left to see available models and unbelievable prices! Special financing and additional discounts (GreenFleet) may be available!
****************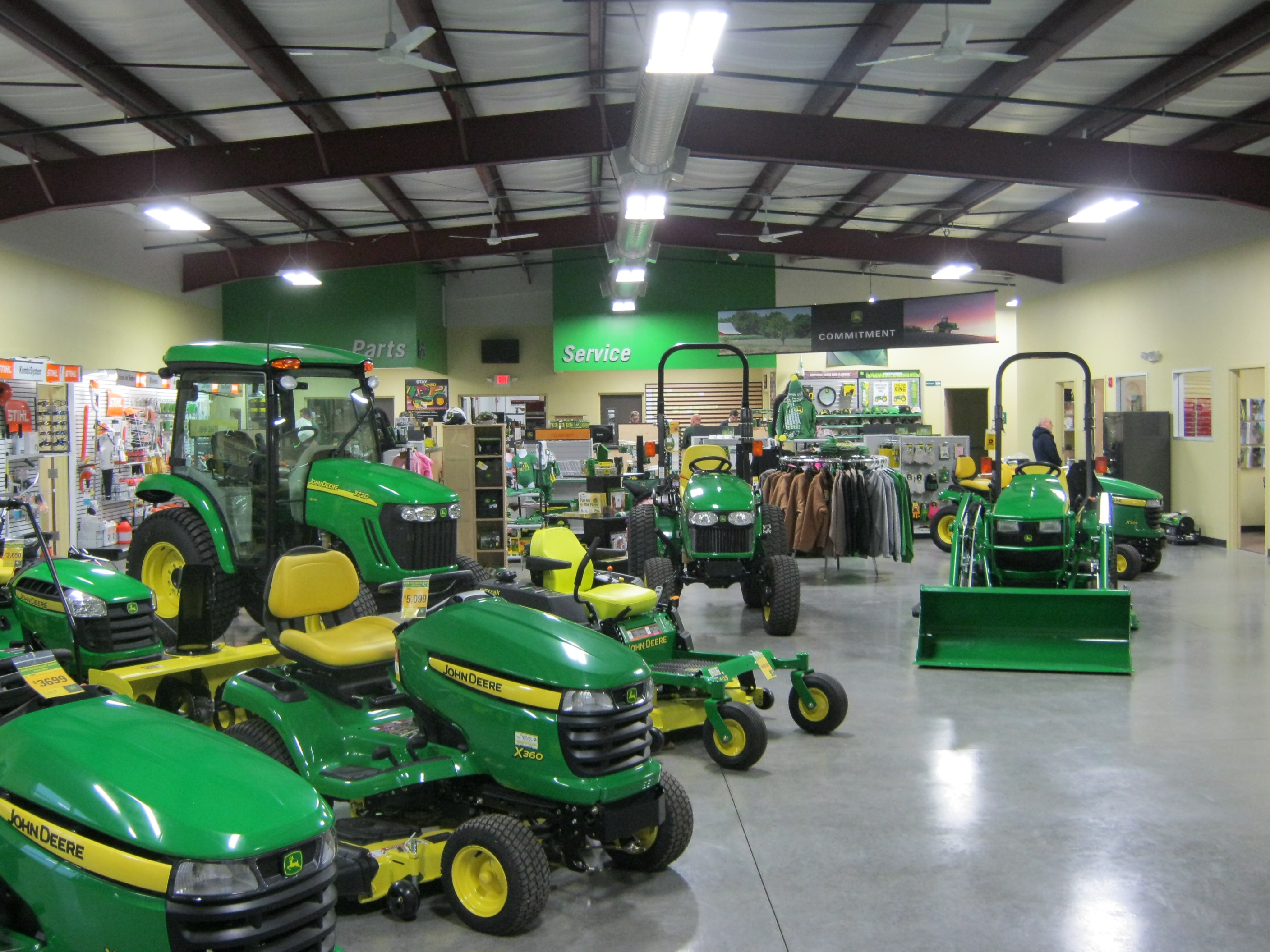 Our new Lancaster 18,000+ square foot facility allows us to meet our customers' sales and service needs more efficiently than ever. 5,000 square feet of showroom enable us to showcase the equipment we are proud to sell and service, along with allowing plenty of room for additional John Deere merchandise. If you're looking for the perfect gift for the John Deere lover in your life, we've got it!!
(More pictures of new store can be seen on the News and Events page) Click here for link to video record of our move!
Padula Brothers, Inc. has been in operation since 1958. We have over 56 years of experience offering our customers quality sales and service. We value our reputation for excellence and we work hard to earn it, every day, one customer at a time.
Be sure to check out our "Other Equipment" page for a listing of all the lines of quality equipment sold and serviced by Padula Brothers. If we don't have it, you don't need it!! Looking for parts for other equipment? Click here!

Ask our salesmen how Equine Discounts can save you up to $1,000 or more on equipment purchases!